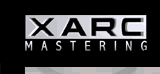 An Introduction to Our Affiliate Program by Lorenz Vauck
Hello, and welcome to our affiliate program page!

I'm very pleased to welcome both current affiliates, and those interested in joining XARC Mastering's affiliate program. I think each of you will find this to be as informative a resource as it is helpful; Indeed, it is my most sincere hope that it informs you a bit more about what precisely our affiliates are marketing, while also providing useful tips to improve your affiliate program revenues.
You will find that this page's content is sorted thematically. The most significant feature, however, is an "extended" version of our tour, which should provide both new and veteran affiliates alike with a useful perspective on XARC's work. I have also provided you with some "tips and tricks" to increase your affiliate program revenue.
Should you have any additional questions about the program not covered here or on XARC's ShareASale page, or if you would simply like to discuss any aspect of the program, I welcome you to contact me.
In partnership with you,

Lorenz Vauck
Managing Director and Chief Mastering Engineer
XARC Mastering

All About XARC

To help you better understand XARC, mastering, and our services, we have compiled this overview. Enjoy!

What exactly is mastering?

The simple answer is "something that should really be called pre-mastering!" In all seriousness though, "mastering," as it is most commonly known, is the final "stage" before manufacture of CDs (or DVDs or Vinyl records or MP3s, etc.).

When conducted professionally (i.e. by a skilled mastering engineer), the result is an (often dramatic) improvement in audio quality. Indeed, as we state on our website, the "overall goal of the process is to maximize the quality of each [audio] track, ensuring that our clients' music sounds as good as possible, and as expressive as we are capable."

What exactly is mastering (cont'd)...

There are a couple key facts worth mentioning at this point. First, mastering is not really a product, but is rather a (professional) service. Still more accurately (in the case of XARC in particular), it is a comprehensive set of services, each of which is intended to improve audio quality, and empower music in such a way that it is more "listenable."

It is at this point that we highly recommend that you listen to our before and after demos. Although XARC's services are marketed (essentially) only to musicians, mixing engineers, record labels, and others directly associated with the music industry, one certainly does not need a "musical ear" to appreciate the (often amazing) transformation inherent to our particular form of mastering. In many ways, mastering is better explained by audio than text! :-)

More on who uses XARC's services

For our affiliates, it is perhaps useful to keep in mind that mastering is not a mass-market type of product, but rather a fairly specialized service. This means that although marketing mastering isn't necessarily more difficult than marketing other things, it does require a bit more thought and better targeting.

We have found that our most successful affiliates are those who 'capture' audiences linked in some way to the music industry. Usually, this audience consists of independent artists, mixing engineers, and record labels. More "tertiary" groups can also convert well; for example, websites that feature MP3s of independent artists, or those who market products and/or services to the music industry. Sites that do not tend to convert well are those completely unrelated to the music industry.

Understanding the XARC Process

Unlike conventional 'brick-and-mortar' mastering studios, XARC is among a handful of 'on-line process' audio mastering firms. It is crucial to note that this does not in any way negatively affect mastering quality.

Simply, on-line mastering is real mastering, and not just something intended for a "quick shot" when there is no time or not enough budgeted for a 'traditional' mastering session. In fact, not only are we on par with traditional mastering firms, but we have often been told that our quality even exceeds that of some of the most famous studios! (Yes, we have very nice customers!)

Following this is a quick overview of the XARC process, from the customer side. More detail is available in the 'tour' on our home page.

Client Process: Initial Contact

The first step begins with our initial contact. We provide our clients with a guide as to how to transfer their music to us, and also invite them to access our client area. Also, we discuss their mastering preferences and expectations, and, if needed, we provide tips on improving their mix so we can achieve better mastering results.

Client Process: Mastering and Scheduling

Once the mix is ready for mastering, we provide our clients with an invoice and payment details. Upon receipt of payment, mastering is scheduled. Depending on our schedule, and the amount of time needed to perfect the mastering, turnaround varies (but is often longer than that of other studios, a testament to our quality commitments).

Client Process: The Approval Master

Once we have finished mastering, we provide our clients with an 'approval master' -- a nearly final version of the mastered music, lacking final cuts, edits and fades. Clients are then invited to request as many changes and adjustments as they require or wish. Upon approval, we efficiently finalize the project, adding the final few percent of quality to the final master.

Client Process: Delivery of Final Master

As with the approval master(s), we contact our clients when the final mater is ready. We also can create final-CD images. At that point, our clients can begin to reap the benefits of a powerful transformation of their musical expression. We ensure each album becomes a synergistic whole, not just a scattered collection of songs.

In Conclusion

Hopefully this overview has provided you with some background on XARC's services, and the who, how, what, and why of mastering.

For more information, you may wish to review the following resources:

Advanced Demo Links

For those affiliates more experienced in HTML coding, it is possible to add the same type of embedded demo preview buttons as we have on our before/after demo page, on your own website. This can provide your site visitors with a "prelisten" of XARC's results without even having to leave your website.

The process is simplified somewhat by using a "wizard," accessible here. Three steps are necessary -- linking the buttons to specific XARC demo MP3 files, customizing the generated HTML code to use the xarcmastering.com button player, and pasting the generated, customized code into your website. In brief (this topic will be discussed in more detail at a later date in a tutorial), you can find URLs to XARC before/after demos on our demo page. For the Flash player URL, replace the appropriate references to http://www.xarcmastering.com/i/musicplayer.swf

Whenever possible, please use the Special Demos, and remember to always link both the before and after versions.

Core Benefits and Facts

Following are a few notable benefits and facts about our affiliate program:

We proudly provide a commission of $17 USD per qualified lead (and $1 USD per new recruited affiliate). (A qualified lead is based on a referred individual visiting our website contact form, and contacting us regarding our mastering services.)
Affiliates' lead commissions are not lost if a prospective buyer does not immediately fill out the contact form -- we have a 90-day cookie for returning visitors who did not fill out the contact form on their initial visit; if they contact us within that 90-day period, the affiliate who referred them gets credit for the lead.

Affiliate Marketing Tips

Following are a few useful tips for our affiliates, to assist them in better marketing XARC's services:

Text link ads are often as (or more!) successful than banner-based ads. They are particularly useful if you would like to specifically refer individuals to XARC's services. You can also use text links in places such as e-mail signatures.


Linking to our Before/After Demos can be extremely useful. Indeed, on some levels, XARC's services are better understood by hearing the results, than simply reading about them.


Targeting your traffic can have substantial benefits; as we discuss in the adjacent overview (see left), XARC's services are quite specialized. Thus, our affiliates benefit more from specific forms of traffic.


The 'XARC Advantage' text on our home page can be used for longer descriptions of XARC's services on your website. All we ask is that you include all the benefits listed (i.e. please do not edit the list).


Lorenz Vauck's blog provides additional insight into mastering and the industry, much of which may be quite useful in helping you better market our services.